Energy Medicine . . .
Healing Science of the Future


Polarity Therapy as a means of right livelihood offers a deeply fulfilling experience of giving and receiving love and nurturance. It is a career that offers the opportunity to actualize your compassionate nature and to be of genuine service to others. It is a means for you to take personal responsibility for healing humanity and serving our planet. It offers an opportunity for you to help make a better world through a profession in which you have permission to be a caring and responsible human being.

The Gift of Giving . . .
The Calling of Polarity Health Education
Polarity Health Education offers a way of life that upholds Dharma. Polarity Therapy is self-actualizing work where you can bring your wisdom and love into a life of dedicated, service. Polarity offers an opportunity to serve your most cherished truths of the sacredness and unity of life. It offers the individual an opportunity to take personal responsibility for the healing of humanity. Polarity Therapists work with the deepest insights about consciousness and the human condition to accelerate the evolution of the soul. Polarity offers right livelihood and is nonviolent to man and nature. Through nurturing touch the Polarity Health Educator ameliorates suffering and brings balance to life. As a Polarity Practitioner you can respond to an inner calling to compassionate service and integrate your higher nature into your livelihood.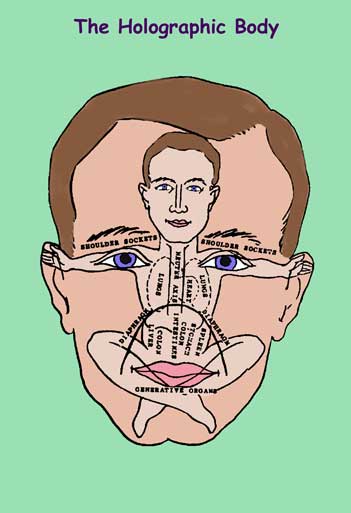 Energy Medicine Hands-On
Join Bruce Burger, author of Esoteric Anatomy: The Body as Consciousness, in this hands-on professional training in integral healing. It is our intention to address the Soul . . . the animating intelligence in the body . . . that defines this unique approach to Energy Medicine.

Western psychology focuses on the mind and emotions. Transpersonal psychology focuses on the Self, the intelligence that witnesses the stream of thoughts and feelings. While mind and emotions are a kaleidoscope of instability, the Self is a constant of stable presence. In this training, healing takes place as we balance energy to attune our life with the Self.

Healing Hands
Heal your life as you release the past and envision your future. You will learn three profoundly effective Polarity Therapy Energy Balancing protocols. In addition, you will explore esoteric maps of the energy fields of the body/mind; cultivate therapeutic presence; healing intuition, experience safety in vulnerability; and facilitate a healing journey toward Self-realization.

Clearing Trauma from the Cellular Memory
Our original nature is Freedom. Perceived threats to our security lead to obsession. The mind sends a myriad of confused and contradictory mental and emotional impulses through the sympathetic nervous system (fight or flight) into the musculature creating emotional armoring.

Somatic Emotional Clearing

We cultivate compassion, presence and vulnerability to support a sacred space in which the client, as a conscious, evolving spiritual being, has permission to heal. We approach healing as a creative process that is guided by higher intelligence to clear the past, quiet the mind and heal the heart.

Learn a unique synthesis of techniques that can be safely integrated into any massage or bodywork system including: Holding Sacred Space, Somatic Emotional Clearing, Rescuing the Inner Child, Etheric Plane Communication, Active Listening, Resource Building, Cutting Chords, Envisioning Our Future Self.

Prerequisite: Bodywork or counseling experience, spiritual and emotional maturity.


Completion of the Energy Medicine Hands-On intensive qualifies you to apply for the Associate Polarity Practitioner Certification (APP) from
The American Polarity Therapy Association
(APTA).